I had to read this article from David Cay Johnston at Tax.com a couple of times to make sure I got my head around it and could write about it clearly. Hopefully I can.
Over and over we've heard the meme that "union worker's need to pay more," or "they need to pay their fair share," of their pensions and their healthcare, which sets out the idea that, somehow, workers are getting a free ride at the expense of tax payers.
This is an absolute, unequivocal, bald-faced lie.
Quite simply, the workers in Wisconsin already pay 100% of their pensions and healthcare coverage. The taxpayer doesn't pay anything extra to cover these items. Because they have collective bargaining, they negotiated a compensation package, which includes their salary, a pension and healthcare coverage. But that pension and healthcare coverage are not over and above their agreed compensation, they are part of it.
Let's just use an example. I'm Ms. Smith, and I'm a teacher. Using the union's collective bargaining to negotiate with you, you and I agree to a compensation package of $60,000 a year for my services. Of that $60,000, I agree to take $40,000 cash in the form of a paycheck. That leaves $20,000 remaining of my total agreed package. I decide not to take that $20,000 as part of my paycheck, and instead decide to defer it, and contribute it. I instruct you to split that $20,000 and pay $10,000 toward my health care, and $10,000 toward my pension, on my behalf, because it's my money, it's part of my compensation package, not an extra perk. Basically, that $20,000 is held in trust for me, in the form of my pension and money to pay for my health insurance.
Here it is in black and white from Wisconsin's Department of Employee Trust Funds:
"The fringe benefits offered to State of Wisconsin employees are significant, and are a valuable part of an individual's compensation package."
And from Johnston's article:
"The workers currently pay 100 percent from their compensation package, but a portion of it is deducted from their paychecks and a portion of it goes directly to the pension plan."
It's basic payroll accounting. So what does it mean when Scott Walker asks the union worker to "pay more?" Well, he's basically asking them to take a pay cut.
"They are being asked to accept a cut in their salaries so that the state of Wisconsin can use the money to fill the hole left by tax cuts and reduced audits of corporations in Wisconsin."
This is absolutely HUGE and it's not being reported at all. Walker is literally trying to steal from the union workers to pay for the tax cuts to the wealthy corporations. This is downright criminal! This guy should be in jail!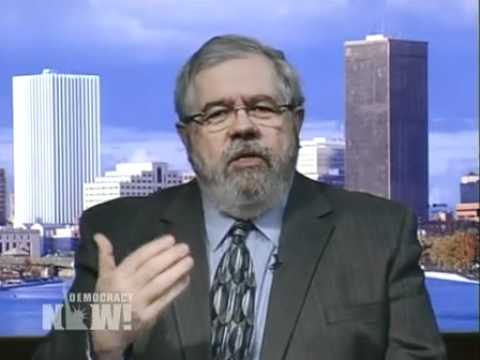 Comments
comments