I've had a really crappy morning, so I'm not really a happy camper right now. People are pissing me off, and I've just added Mike Huckabee to the list, not that I liked the guy to begin with, but I kind of loathe him right now.
Speaking at the Rediscover God in America event hosted by Christian lunatic David Barton – history revisionist and resident village idiot – Huck made a pretty radical statement:
"I almost wish that there would be, like, a simultaneous telecast, and all Americans would be forced–forced at gunpoint no less–to listen to every David Barton message, and I think our country would be better for it. I wish it'd happen."
Luckily, People for the American Way managed to snag the raw video before Barton's crew could edit it, which they have since done. I know some might say that Huckabee was maybe joking to get in good with his audience, but you know what? Doesn't matter! He said it. It's out there. And he should be called on the carpet for it.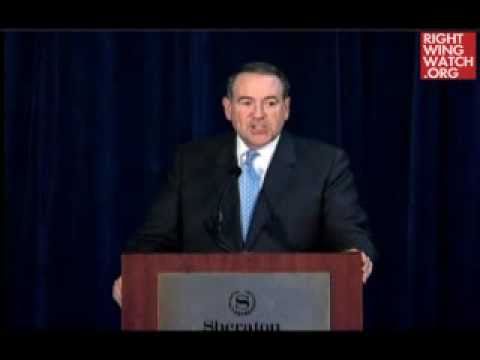 Comments
comments