Men have a low threshold of pain when it comes to the beauty regiments of the typical American woman. Let's face it, men just can't handle the reality of birthing pain, bikini waxing and high-heeled pumps. God just didn't make us that way…unless you're RuPaul. But what little boy hasn't been curious about the waxing process mom undergoes? Or is that just me?
Anyhoo. In this popular YouTube video, a little boy became curious while watching mom and her friends waxing their eyebrows. He asked mom to wax a small area of his leg (about the size of a dime according to the mom) and considering his age, I doubt that he had much hair to offer.
No doubt the religious right and conservative wackos will see this as further proof that we are turning little boys into sissies.
Warning: Turn your volume down.
WATCH: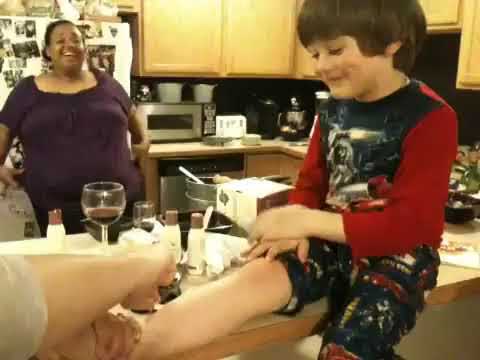 Comments
comments