Al Gore is mad. Really mad.
Can't say I blame him. I've never heard him rant before, but it's kind of therapeutic to hear it, and I'm right there with him. This country is devolving into something I don't even recognize anymore and it's nice to hear someone of his prominence let loose.
At the Aspen Institute's "Networks and Citizenship" media panel, the former Vice President and climate champion laid into the climate deniers and went on a tear against their attempts to dismiss and repudiate climate change as an imminent threat to civilization:
"They pay pseudo scientists to pretend to be scientists to put out the message: 'This climate thing, it's nonsense. Man-made CO2 doesn't trap heat. It may be volcanoes.' Bullshit! 'It may be sun spots.' Bullshit! 'It's not getting warmer.' Bullshit! And there are about ten other memes that are out there, and when you go and talk to any audience about climate, you hear them washing back at you – this same crap, over and over and over again […] There's no longer a shared reality on an issue like climate.

It's no longer acceptable in mixed company, meaning bipartisan company, to even use the goddamn word climate!"
Daaaaaaamn!
Well, someone had to say it, and he's the perfect person. This country is regressing at break-neck speed, thanks to the Tea Treason Party traitors, who are hell-bent on turning this country back to the dark ages of religious mumbo-jumbo and imposed serfdom to the corporate oligarchs, who would rather see this country burn to the ground than sacrifice their sacred profits.
Sometimes I wonder if this country's even worth fighting for anymore…
LISTEN: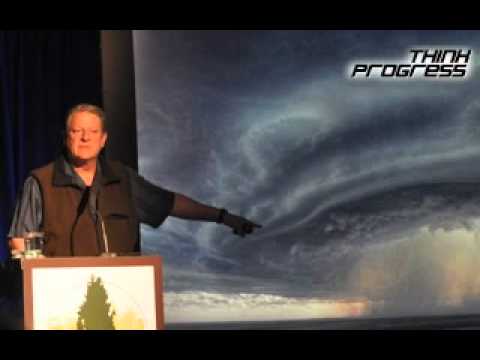 Comments
comments