GOP presidential candidate Rick Santorum, speaking at James Dobson's American Heartland Forum in Missouri, reached in his fear monger arsenal and resurrected the ridiculous notion that the Affordable Care Act will lead to death panels. To drive his point home, Santorum used another lie to convince the crowd that socialized medicine would lead to euthanasia.
Rick Santorum joined Focus on the Family founder James Dobson to push the myth that the recently passed health care reform law would lead to 'death panels.' Santorum has made criticism of the law a chief aspect of his campaign and during the event repeated James Dobson's claim, which he says he learned from a caller on a talk radio show, that stroke patients over the age of 70 "will not be granted treatment," a charge the Health and Human Services Department called "absolutely false." Challenging health care reform with debunked smears, unfortunately, is not new from either talk radio or Republican presidential candidates.

To bolster this claim, Santorum rehashed another myth about the dangers of government involvement in healthcare by maintaining that euthanasia represents "10% of all deaths in the Netherlands," and "ObamaCare" will surely lead the U.S. down a similar path. However, a recent study shows that just 1.8% of all deaths in the Netherlands, where euthanasia is legal, are a result of physician-assisted suicide, and the rate is going down.

Santorum also seemed to express nostalgia for the days of back alley abortions when abortion was a crime and "people who did abortions were in the shadows, people who were considered really bad doctors."
What a disgusting pig.
Santorum's also an idiot. Why spend time campaigning in Missouri when the state's primary is non-binding and will not award any delegates to any candidate?
WATCH the pig in action: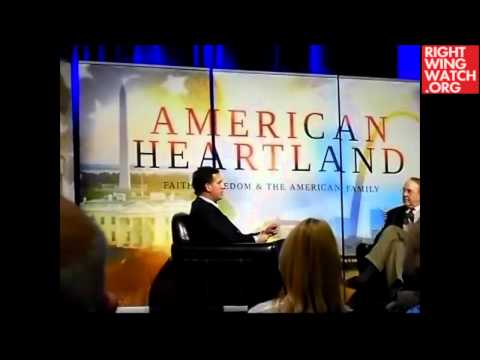 Comments
comments