I don't know where Nancy Pelosi gets off saying things like this about Stephen Colbert:
"Stephen Colbert used to be my friend. I even signed the poor baby's cast when he hurt his hand. But since the day he started his super PAC, taking secret money from special interests, he's been out of control, even using his super PAC to attack my friend, Newt Gingrich. And if that weren't enough, I hear he doesn't even like kittens. Colbert must be stopped."
What?!
Stephen Colbert doesn't like KITTENS? How dare you, Ms. Pelosi! How. Dare. You.
I'll have you know that Stephen came out forcefully against throwing kittens in a wood chipper in his heated debate with Rep. John Yarmouth of Kentucky's 3rd District, who seemed to have no problem with the barbaric act:
"I'm against it. I think it's wrong. John, tear me a new one."
See…See?!
So what is your problem, Pelosi? Just because you're supporting the passage of the DISCLOSE Act, which would increase transparency in election spending and "finally force corporations to disclose their political spending," is no reason to level such a low-blow, mud-slinging accusation against Colbert, who has recently been educating the general public on making a mockery of our utterly corrupt completely legal election laws.
I just don't know what to think of you anymore, Ms. Pelosi, and I take strong exception to your new ad, posted on YouTube, which praises the DISCLOSE Act, which has seven points of "transparency" as follows:
Enhance Disclaimers
Make CEOs and other leaders take responsibility for their ads.
Enhance Disclosures
It is time to follow the money.
Prevent Foreign Influence
Foreign countries and entities should not be determining the outcome of our elections.
Shareholder/Member Disclosure
We should allow shareholders and members to know where money goes.
Prevent Government Contractors from Spending
Taxpayer money should not be spent on political ads.
Provide the Lowest Unit Rate for Candidates and Parties
Special interests should not drown out the voices of the people.
Tighten Coordination Rules
Corporations should not be able to "sponsor" a candidate.
Harrumph!
Who needs transparency anyway? It's completely overrated and secrecy is where it's at, baby!
I'm glad you and Stephen aren't friends anymore. With "friends" like you, one doesn't need nice ladies who sign "poor babies'" casts when they hurt their hands, and I'm certainly not going to visit your new Facebook page,
The political discourse in this country has reached a new low, Ms. Pelosi, and you have only yourself to blame.
Stephen doesn't like kittens indeed…whatever…
WATCH: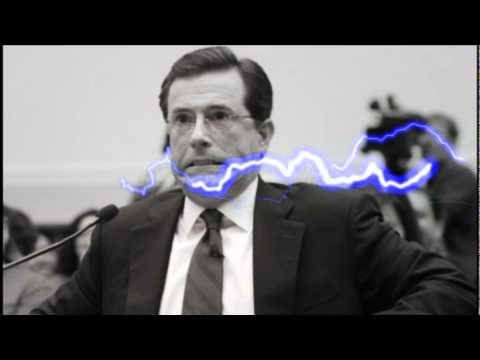 Comments
comments