Let's face it, the GOP presidential race has provided Progressive bloggers like myself an endless supply of craziness, punchlines, and jaw-dropping moments. I take special delight in poking fun and pointing out the ridiculous things that come out of Mitt 'Ritchie Rich' Romney's mouth on a daily basis. But did you know that there's actually a funny side to Mittens? Well, there is…so funny it will make you cry.
Here are 14 funny Willard moments as compiled by The Atlantic's Molly Ball:
1. – That Waitress Grabbed My Butt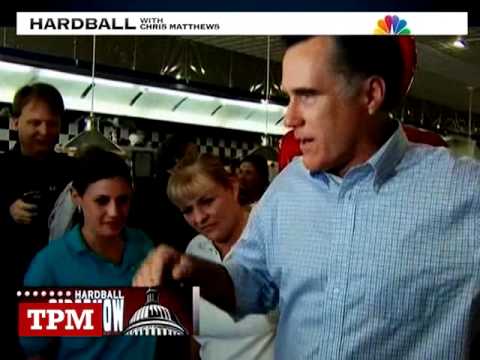 2. – Mittens Gets Glitter Bombed
3. – Willard Loves Varmints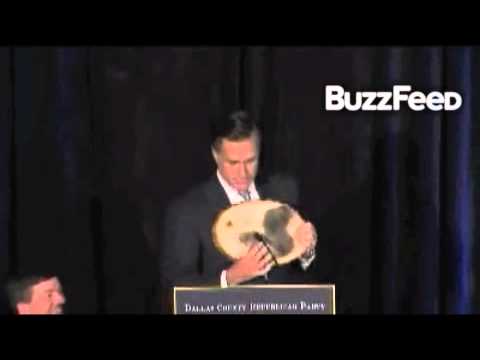 4. – You're Almost Dead
Mittens reminds common folk that they will eventually die during a speech before senior citizens in New Hampshire…
"Anybody here over 100 years old?" Romney asked.

Crickets.

"Not yet, but we're getting there, right? We're on our way," continued Romney.

"We're hopefully going to get there soon."

"Well, not so soon. We hope to get there safe and sound."
5. – Traditional Marriage: "a man and a woman and a woman and a woman"
Romney was caught on camera on 2005 in a rare moment where he actually joked about the Mormon history of polygamy…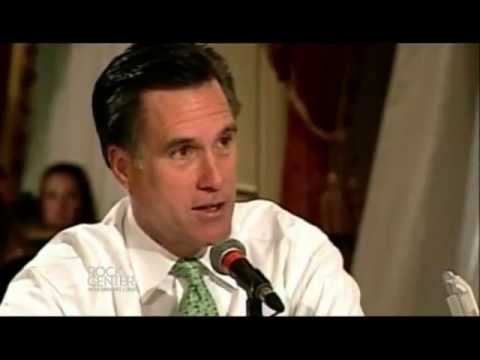 6. – Pure Pandering with Cheesy Grits
7. – Bring Back our Moon Stuff!
"I know China is headed to the moon. They're planning on going to the moon, and some people say, 'Oh, we've got to get to the moon, we've got to get there in a hurry to prove we can get there before China.' It's like, guys, we were there a long time ago, all right? And when you get there would you bring back some of the stuff we left?"
8. – Mitt No Speak Mandarin
9. – Egg on Your Face
Mitt shows off his hokey humor during a fundraising breakfast in New Hampshire:
I saw a young man over there with Eggs Benedict. He had the Eggs Benedict with a hollandaise sauce and the eggs, there. And I was going to suggest to you that you serve your eggs with hollandaise sauce and hubcaps. Because there's no plates like chrome for the hollandaise!
10. – I'm Not John Kerry…or am I?
If there's one thing that Mittens hates it's being compared to Sen. John Kerry (D-MA)…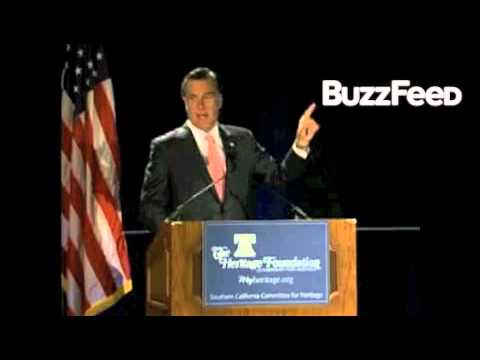 11. – The Best Gravesite Money Can Buy
Mitt explains that his father George shopped around for the best bargain on a gravesite in their home state of Michigan:
"We didn't live in Brighton. It's like, how did you pick Brighton, Dad? 'Well — best price I could find in the whole state.' So if you're looking for the best deal on a gravesite, check Brighton. They've got a good spot — you're near the former governor and the former first lady!"
12. – I'm Out of Work Too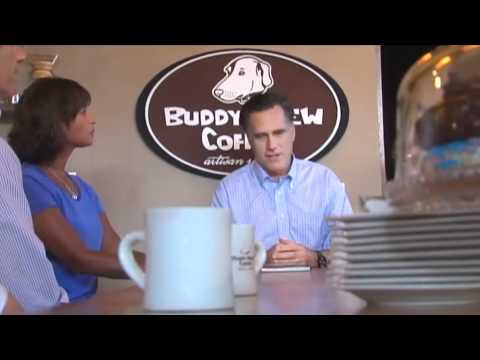 [H/T: BuzzFeed]