Note: Viewing the images in this post will make you angry. — Donald Jr. and Eric Trump took a safari trip to Zimbabwe in 2011 and some of the photos from their expedition have just surfaced and are quite upsetting. 
Gavon Laessig from BuzzFeed reports:
"…they shot everything from an elephant and a civet cat. Fun! And there are grisly photos! Funner! Would you be shocked to learn wildlife groups are not thrilled that a couple of millionaire Trump scions went on an exotic animal killing spree?"
The site Gothamist reports that animal rights advocates are becoming quite vocal about the Trump brothers' safari:
Animal rights activists are revolted by a series of trophy photos that have emerged showing Eric and Donald Trump Jr. posing with a dead elephant, kudu, civet cat and waterbuck while on a big game safari in Zimbabwe last year. In one photo, Donald Jr. proudly holds a dead elephant tail in one hand and a knife in the other. In another, the brothers are seen standing beside a 12'8″ crocodile hanging from a noose off a tree.

[...]

"Like all animals, elephants, buffalo, and crocodiles deserve better than to be killed and hacked apart for two young millionaires' grisly photo opportunity," a spokesperson from PETA told Hollywood Life. "If the young Trumps are looking for a thrill, perhaps they should consider skydiving, bungee jumping, or even following in their anti-hunting father's footsteps and taking down competing businesses—not wild animals. If the Trumps want to help villagers, they have plenty of resources at their disposal."
WATCH (story continues below the video):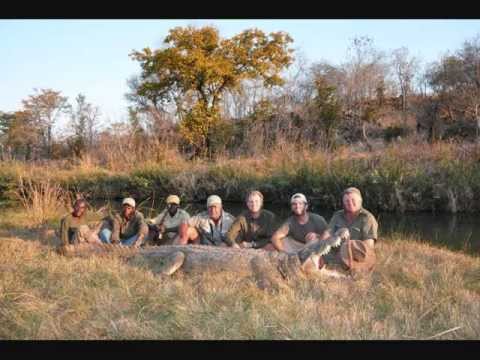 Responding to the criticism on Twitter, Don Jr. generalized all the criticism and backlash from the public as the "PETA crazies"…
The Trump brothers obviously weren't aware of the public outcry over GoDaddy CEO Bob Parsons graphic safari photos.
Comments
comments