Well, color me so surprised…
NOT.
I have no love for TV news – network, cable or otherwise – with very few exceptions. Their format has become something akin to the great tease. Instead of actually informing the public, which is what they were originally designed to do, corporate news agencies have become a swampland of fetid disinformation (Fox News, CNBC), useless information (anything on CNN) – that can only be used when playing barroom trivia – and panic-stricken missives meant to freak out the general population without the benefit of fact (NBC, you have some 'splainin' to do).
Our airwaves are now filled with operatives, meaning strategists, parading as pundits from both sides of the political spectrum, shouting over each other like a bunch of unruly school kids throwing down in your local playground, and the maturity level doesn't go much higher.
Our media in the U.S. is a joke, bought and paid for, and worthy of every guffaw you and your friends can muster.
So, it is no surprise that our said "media" has taken a major hit in approval ratings:
Americans' confidence in television news is at a new low by one percentage point, with 21% of adults expressing a great deal or quite a lot of confidence in it. This marks a decline from 27% last year and from 46% when Gallup started tracking confidence in television news in 1993.
That's a 25 point hit from 1993. But this is where it gets interesting:
Liberals and moderates lost so much confidence in television news this year — 11 and 10 points, respectively — that their views are now more akin to conservatives' views. This marks a turnaround from the pattern seen since 2009, in which liberals expressed more confidence than conservatives.
Why would that be? Come on! We're living in a so-called age of "liberal media bias," so liberals should be lapping it up, right?
Except that there is no liberal media bias, as we've explained. It's a myth. Truth be told, the media leans far more right than most of us would like to admit, because their corporate overlords, the people who own them, control the direction of any given story. They control the narrative.
But in the end, what it boils down to is facts. Our "media," or the charade they've now come to represent, couldn't report the facts if you paid them to do so. They are mindless automatons, selling their souls for access and celebrity. They are the purveyors of info-tainment, not information.
And the sooner we come to grips with that, the better off we'll be.
In order to understand where the evening news began, and how far off course it's become, watch this recent scene from HBO's new series "Newsroom." The lead character, news anchor Will McAvoy (Jeff Daniels) apologizes for not serving the public interests in delivering the news:
"Nothing is more important to a democracy than a well-informed electorate."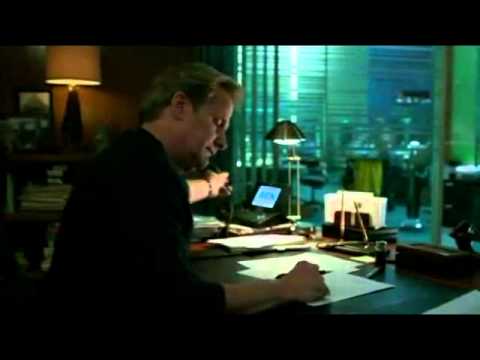 Comments
comments