Didn't think 'Two and a Half Men' had enough drama? As if Charlie Sheen's antics last year weren't enough, the half man of the series is suddenly speaking out and catching a lot of flack for it.
Angus T. Jones, who plays Jake Harper in the CBS series, gave his unheard perspective in a Youtube video posted Sunday, about his religious affiliations. Because of his beliefs, Jones openly and passionately discouraged the public from watching the very show that has made him famous and very wealthy at a young age. As if that's not enough, he basically tells everyone to stop watching television altogether! Jones had this to say in his testimony:
"Please stop watching it and filling your head with filth. People say it's just entertainment. Do some research on the effects of television and your brain, and I promise you you'll have a decision to make when it comes to television, especially with what you watch."
WATCH (story continues below the video):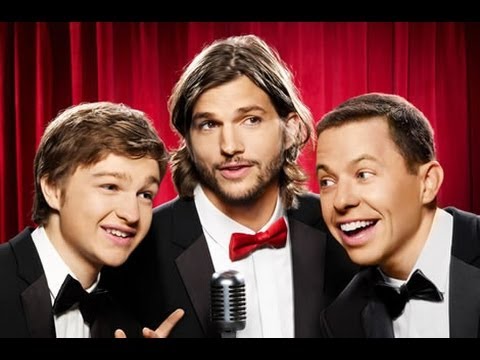 Obviously, we couldn't get through this scandal without Charlie Sheen opening his mouth (even though he isn't even on the show anymore). Sheen gave People Magazine a piece of his mind about Jones's outburst:
"With Angus's Hale-Bopp-like meltdown, it is radically clear to me that the show is cursed."
Right. Cursed is the perfect word. How about ridiculous cast members? Sheen, you basically had a breakdown fueled by alcohol and cocaine that caused you, rightfully, to get fired. The show must have caused it! Not your irresponsibility or reckless behavior.
But this isn't really about Charlie Sheen (as much as I'm sure he'd like it to be). It's pretty easy for Jones to make these remarks, considering he's already a millionaire from this show. How many other young people didn't get the opportunities he has had? Why does he feel it necessary to force his religious views on the television viewing public? What a great time to trash talk, after you've profited so greatly from being part of an industry that you now refer to as "filth."
It's sounding like he's basically asking to be fired. The show wouldn't really be giving up much, being that Jones's character is portrayed as a complete moron lacking any sort of character development. Also, is everyone just ignoring the fact that the show might as well be called "Three Men," being that Angus T. Jones is 19 years old?
They should just get rid of Jones and throw in Ashton Kutcher's kooky 10 year old nephew. The title would make a little more sense and they would get rid of an snotty and ungrateful brat.
Is anyone else having a Kirk Cameron flashback to the "Growing Pains" years?
Comments
comments