Cutting-edge producer and director J.J. Abrams (Lost, Revolution) continues his re-launch of the Star Trek franchise with the sequel to his 2009 film that introduced the young crew of the Enterprise to a whole new generation of Trekkies. The first trailer for "Star Trek into Darkness" has just been released and audiences better hold onto their warp cores because this is going to be an action-packed tour de' force in moviemaking!
Official studio synopsis:
When the crew of the Enterprise is called back home, they find an unstoppable force of terror from within their own organization has detonated the fleet and everything it stands for, leaving our world in a state of crisis. With a personal score to settle, Captain Kirk leads a manhunt to a war-zone world to capture a one man weapon of mass destruction. As our heroes are propelled into an epic chess game of life and death, love will be challenged, friendships will be torn apart, and sacrifices must be made for the only family Kirk has left: his crew.
The details of the storyline and plot have been closely guarded, but online speculation based on casting and leaks, have proposed that this film will introduce the origins of the conflict between Captain Kirk and the villain Khan. From IMBD forum:
It appears that Benedict Cumberbatch will be playing Khan Noonien Singh. Cumberbatch is said to have given a very impressive audition for the character after Benicio Del Toro bowed out of the role. There are also rumors of the Klingons and Section 31 being involved in the plot. In addition, Alice Eve will reportedly be playing an Aria T'Loak type femme fatale, such a character could blur the line between villain and love interest. Lastly, if Peter Weller is reprising his role from Enterprise, then that would likely mean that he too is playing a villain.
"Star Trek into Darkness" opens in theaters on May 17th.
WATCH: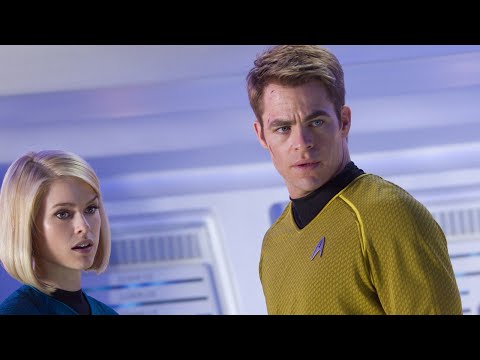 Comments
comments