This is kind of a funny video to watch, because I know what's about to happen, and you can see the warning signs. It starts out all cute 'n' cuddly, with two cats grooming each other and being generally lovey-dovey…
How do I know this? Because it's a daily occurrence in my home when my own monster cuddle-bunnies, Maggie and Oliver, engage in the same behavior. Sure, they love to cuddle and give each other baths…but then it starts with a look, then a kick with the hind legs, perhaps an errant hiss…and then?
A WWF smackdown ensues and all hell breaks loose!
Still, the pre-smackdown warm-up is pretty darn adorable!
WATCH and have a great day!: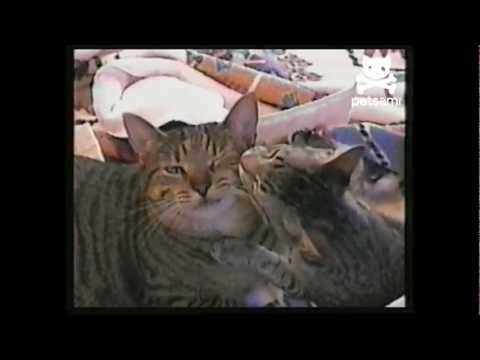 Comments
comments