With the help of their parents, two brothers, ages 6 and 7, take on the task of ending ignorance and intolerance. They are standing up for their two beautiful sisters by teaching the world many words that describe their sisters and which word doesn't. Both of the Hollis girls have Down Syndrome and neighborhood bullies thought it a good idea to graffiti hate-speech on the Hollis family home. Instead of getting angry, the Hollis boys chose to fight for their sisters by educating and informing through one of the most touching and effective anti-bully videos we have ever seen!
The kids that spray painted the Hollis' home showed their ignorance when they wrote "Get Outta! Town Reetard" (among other hateful things). The bullies should be ashamed of themselves and not just for being vile; they should be ashamed of the spelling, the weird use of an exclamation point, and the lack of creativity. What do you want to bet the Hollis girls are wittier and better educated?
They were most hurt by the use of the word "retard." I wonder if the reason we still hear the word so often in casual conversation is because people don't understand how ugly, abusive, and offensive it is. I have hope we can do better. Children are born innocent, they do not see difference as a negative, they do not judge, or hate. As a society we need to learn from our children, let them teach US this lesson: intolerance is unacceptable. Let's learn from these little boys and take the pledge; let's all pledge to never use that word again – they've given us plenty of words to REplace it with.
All of us can help in another way. The Hollis family asks that you visit EveryoneMatters2012.com and the organization's Facebook page, "to create a world where EVERYONE is free to be EXACTLY who they are, without shame, apology – or attack."
Please WATCH and SHARE: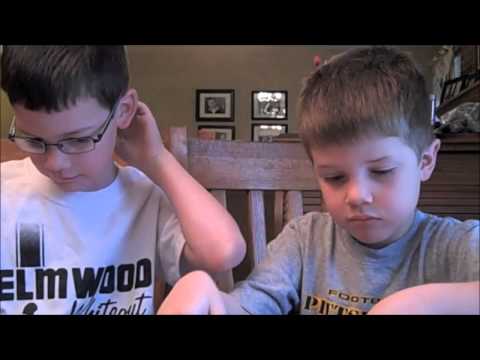 Comments
comments