This week's Moment of Clarity from Lee Camp is a humdinger and includes some facts that I was not aware of – and I bet you weren't, either. But check out this article from CNN Online from November 1999:
Coretta Scott King testified Tuesday that a civil suit against a Memphis man is aimed at finding the truth behind the assassination of Rev. Martin Luther King Jr. more than 30 years ago.

Were concerned about the truth, having the truth come out in a court of law, said Mrs. King, widow of the slain civil rights leader. [sic]

Mrs. King was the first witness called in the King familys civil case against a man who the family alleges has said he played a role in the assassination. [sic]

The King family charges there was a conspiracy involved in the April 4, 1968 assassination in Memphis, and that Lloyd Jowers, a 73yearold former restaurant owner, was part of it. [sic]

Jowers owned a cafe that overlooked the Lorraine Motel where King was shot and killed as he stood on the balcony.

In his opening statement, King family lawyer William Pepper told jurors there has been a coverup of the evidence in the assassination. [sic]

I suggest to you that some of the evidence you hear may go to theessence of this republic, he said. [sic]

According to the lawsuit, Jowers told Dexter Scott King, son of the civil rights leader, that he played a role in the alleged conspiracy, handling funds on behalf of a businessman who wanted King killed, and handling the rifle he said was used.

Jowers lawyer, Lewis Garrison Jr., told jurors that there was indeed a conspiracy. He said he agreed with 80 percent of the allegations, but he minimized Jowers role.
Well, guess what? The U.S. government was found guilty in that trial. Coretta Scott King and the King family issued a statement after the verdict in December 1999:
There is abundant evidence of a major high level conspiracy in the assassination of my husband, Martin Luther King, Jr. And the civil court's unanimous verdict has validated our belief. I wholeheartedly applaud the verdict of the jury and I feel that justice has been well served in their deliberations. This verdict is not only a great victory for my family, but also a great victory for America. It is a great victory for truth itself. It is important to know that this was a SWIFT verdict, delivered after about an hour of jury deliberation. The jury was clearly convinced by the extensive evidence that was presented during the trial that, in addition to Mr. Jowers, the conspiracy of the Mafia, local, state and federal government agencies, were deeply involved in the assassination of my husband.
Why is this now news and why were we, as a country, never made fully aware of this? Lee Camp is very succinct in his evaluation:
"The U.S. media is a fucking stain on the soul of this country and tarnished so deep and dark it makes the Bermuda Triangle look like a happy day on the Slip 'n' Slide."
WATCH: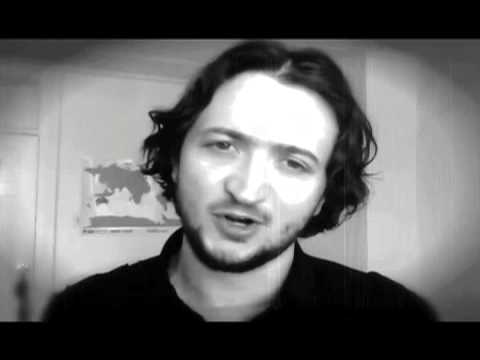 Comments
comments