[Editor's Note: There is an UPDATE to this story HERE.]
Cheating, lying, libel, intimidation, and indignant defiance are not traits that one would normally associate with a legendary world-class athlete. They are, in fact, typical traits expected of a common grifter and calculated professional liar and scumbag. A scumbag that cheats, lies, and ruins the reputations of others who've had the boldness and integrity to tell the truth at their own personal peril and a con artist that hides behind a guise of philanthropy and false heroism is undoubtedly the ultimate breed of hypocritical scum imaginable.
That's no easy feat in today's win-at-all costs, cutthroat culture of competition, but Lance Armstrong has perfected, and actually elevated to an entirely new level, this art of being a scumbag.
Today is the United States Anti-Doping Agency's (USADA) imposed deadline on cyclist Lance Armstrong to finally come clean on what everyone already knows, or face a lifetime ban from cycling.
Armstrong has already confessed to doping in a recent interview with Oprah Winfrey, and admitted to the lies, accusations, and other indiscretions that he resorted to in order to continue the cover-up of his vital role in one of the most sophisticated and secretive doping programs ever seen in any sport. This, along with bribery, threats, lawsuits, manipulation, and other despicable acts have accumulated over many years, and been thrust into the limelight recently by overwhelming evidence and testimony that can't be ignored or stifled by Armstrong and his thugs any longer.
WATCH Armstrong's damning admission to Oprah:
Doping has gotten much attention in recent years. Congressional hearings have called on athletes from many sports to shed a broader light on this rapidly evolving and increasingly prevalent problem that plagues many sports.
This problem has even cost American taxpayers tens of millions of dollars, and ultimately the heaviest price is to be paid by not only the sports they represent, but the athletes themselves.
Major League Baseball is a prime example. When Congressional hearings were held to address the use of performance enhancing drugs, many of the sport's biggest names, and record breakers — Canseco, Clemens, Bonds, and McGwire – were among those that were discussed and that testified about the widespread problem that could no longer be ignored or dismissed.
The repercussions from the effects of drugs on baseball was recently manifest in the failure of the Baseball Hall of Fame to elect a 2013 induction class. Despite having legends and record-breakers like McGwire, Bonds, Clemens, and Sosa, the Hall failed to elect a class for the first time in over 40 years.
Surely, Lance Armstrong's deeds have done significant damage to the sport of cycling. When it was revealed that Armstrong had indeed been cheating, was stripped of his seven Tour de France titles, and eventually confessed to the accusations he'd denied so ferociously for so long, it became evident that he would finally have to come clean, not only for years of cheating, but also for the slanderous attacks and mob-style threats he'd wielded against friends and former teammates while trying for years to bribe, cover up, bully, and lie his way out of his inevitable demise, even resorting to personal threats against former teammates and their spouses.
Further insight came recently when, in an interview with 60 Minutes, USADA head Travis Tygert recalled, "It was tough. All the witnesses were scared of simply telling the truth." And, at one point, Armstrong reportedly sent a text message during a banquet to the wife of a teammate who had testified, warning her to "Run, don't walk." This is just a small sample of the tactics used by Armstrong to intimidate those that would inevitably expose his actions.
WATCH the report Armstrong's tactics of intimidation: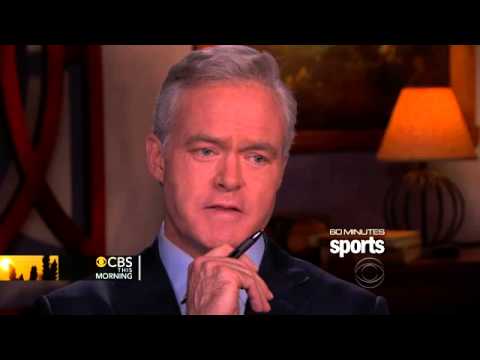 The way that Lance Armstrong was able to continue his charade for so long is that evidently his whole team, and many others in the sport, were in on it. Those that confessed did so after subpoenas forced them to tell the truth, lest they find themselves in prison. The USPS Cycling Team's doping program has been described as one of the most sophisticated in any sport, and received tens of millions of dollars in federal taxpayer funding, adding to the already disgusting litany of dastardly details associated with Armstrong's cartel.
In addition, so-called "donations" by Armstrong to the UCI, an international governing body in cycling, years ago have been called into question as others have indicated that the donations were simply a bribe so that the UCI might look the other way after a failed test for performance enhancing drugs.
Attempts to give similar "donations" to the USADA weren't received with such acceptance and enthusiasm, however.
In addition to the ethical concerns, the adverse health effects of these drugs have been documented for many years now. In 1992 football star Lyle Alzedo died of a rare form of cancer that he himself attributed to the long-term use of steroids.
Also, since it has been reasonably asserted that Lance Armstrong doped before his bout with cancer, many have been compelled, and rightfully so, to speculate as to whether Armstrong's steroid use may have caused his cancer in the first place.
This is especially disturbing considering all that has been made of his "triumphant battle" with this awful disease that he may well have perpetrated upon himself through his own wrongdoing, yet profiting immensely from it.
So, to summarize for those who may still see Lance Armstrong as an inspiration, or someone to emulate, here is his latest recipe for success in being a world-class scumbag:
Cheat to win.
Lie and screw your friends and teammates.
Use your influence to threaten anyone that tells the truth about you.
Endanger every young or impressionable person that has ever sought to admire or emulate you.
Thoroughly embarrass yourself and your sport.
Armstrong was supposed to represent the triumph of the human spirit. His entire construed image was to extol the virtues of perseverance in the face of adversity, thus setting a good example for young people, aspiring athletes, and ordinary people facing extraordinary circumstances to emulate. Instead, he's become the personification of deceit, abuse of trust, and hypocrisy. And those are precisely the traits that we don't want to pass on to future generations.
Comments
comments