"Elections belong to the people. It's their decision. If they decide to turn their back on the fire and burn their behinds, then they will just have to sit on their blisters." ~Abraham Lincoln
Caring about politics is an exhausting endeavor these days, and when there's so much going wrong in our country, it's enough to make you want to cry.
During the 2012 election, only 57.5% of eligible voters took the time to cast their ballots, and while that's not horrible (actually, anything less than a 90th percentile is completely sad in a democracy, but in 1824 only 26.9% showed up at the polls), that means that 43.5% of eligible voters sat the process out. That's a lot of people.
Obviously, there are different factors that play into a non-vote decision, but the worst of those factors is apathy; people who just don't care…about anything or anyone.
Well, Lee Camp would like a word with those people in this week's Moment of Clarity:
"Society needs people, needs warm bodies to churn through its gears and shit all over. A certain percentage have to be shat all over, right? That's what we're taught, that's how it works. There are winners and there are losers, and everything is gonna suck for the losers. And I don't want losers who are trying hard and care about everything – that makes me feel bad to see someone's life suck when they don't want it to suck. So instead, we should just use the apathetic people. They don't care what's going on; they're proud of it! You try to bring up an issue of any depth or any significance, and they go, 'Man, I don't even care! I don't give a fuck! I don't give a shit! I don't give a third thing that's vulgar.'"
Like most of you, I've met those people and they're positively infuriating – not to mention assholes – so they'll get no hug from me.
WATCH: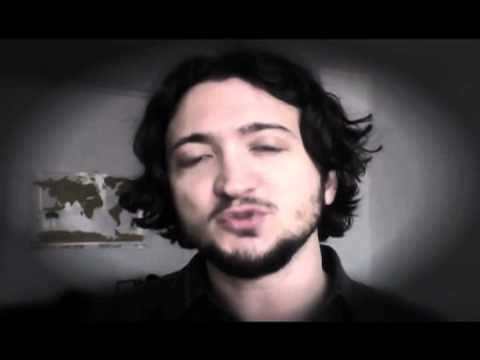 Comments
comments