Lee Camp makes a very astute observation in this week's Moment of Clarity Show:
"You know one of the most powerful weapons the government can use against us? It's not missiles or gas or propaganda, or even threatening to release all the nude TSA body scanner images of you as Christmas cards. Nope, it's boredom. When evil stuff is boring, people don't give a shit. Boring evil is the worst. People care less than Vladimir Putin at an Amnesty International convention."
Case in point: the Trans-Pacific Partnership, a free-trade agreement, described by some as NAFTA on steroids, currently being negotiated in absolute secrecy by several countries including the United States. Haven't heard of it? Well, as Citizen.org points out, that's no accident (emphasis added):
Closed-door talks are on-going between the U.S. and Australia, Brunei, Canada, Chile, Mexico, New Zealand, Peru, Singapore, Malaysia and Vietnam; with countries like Japan and China potentially joining later. 600 corporate advisors have access to the text, while the public, Members of Congress, journalists, and civil society are excluded. And so far what we know about what's in there is very scary!
But what is it, you ask? (emphasis added):
The Trans-Pacific Partnership (TPP) "free trade" agreement is a stealthy policy being pressed by corporate America, a dream of the 1 percent, that in one blow could:

offshore millions of American jobs,
free the banksters from oversight,
ban Buy America policies needed to create green jobs and rebuild our economy,
decrease access to medicine,
flood the U.S. with unsafe food and products,
and empower corporations to attack our environmental and health safeguards.
Take a moment to WATCH this informative (and fun) video on TPP: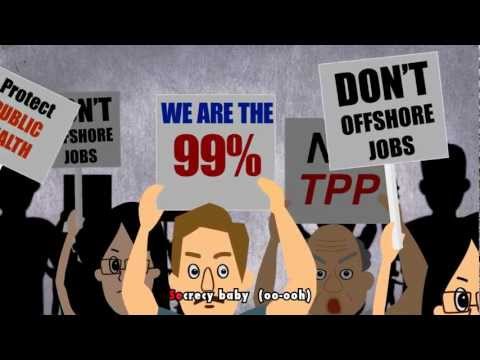 This is a multi-pronged power-grab by the multi-national corporate raiders that would allow them almost unilateral control of the world's resources with little to no oversight. Here's just a sampling of what their new powers would provide them:
Rights to acquire land, natural resources, factories without government review
Risks and costs of offshoring to low wage countries eliminated
Special guaranteed "minimum standard of treatment" for relocating firms
Compensation for loss of "expected future profits" from health, labor environmental, laws (indirect or "regulatory" takings compensation)
Right to move capital without limits
New rights cover vast definition of investment: intellectual property, permits, derivatives
Ban performance requirements, domestic content rules. Absolute ban, not only when applied to investors from signatory countries
In February 2012, OpenTheGovernment.org sent a letter to President Obama demanding greater transparency in the TPP negotiations (emphasis added):
As organizations dedicated to government openness, scientific integrity and accountability, we are writing to urge you to increase the transparency of the Trans-Pacific Partnership (TPP) Free Trade Agreement (FTA) negotiating process. Currently, without any public access to even the most fundamental draft agreement texts and other documents, important policy decisions that may significantly affect the way we live our lives by limiting our public protections are being made by executive branch trade officials.

On your first day in office you committed to creating an "unprecedented level of openness in Government." Recently, your Administration co-launched the Open Government Partnership, a multilateral initiative that aims to secure concrete commitments from governments to promote transparency and empower citizens. You also have said that your transparency initiative will extend to the Office of U.S. Trade Representative. Administration officials have repeatedly stated that the administration will conduct the most transparent international commercial negotiations ever with inclusion of all stakeholders to ensure that the TPP FTA will meet your goal of a "high standards worthy of a 21st century trade agreement." We support all these goals.

However, multiple aspects of the current negotiations process utterly fail to meet these standards. Instead of new levels of transparency, the process has instituted unprecedented levels of secrecy. Indeed, the extreme secrecy surrounding the process was lauded by a U.S. trade lawyer and former U.S government trade official involved in decades of negotiations: "This is the least transparent trade negotiation I have ever seen," said Gary Horlick at a Global Business Dialogue Forum on the TPP FTA in late January.
Yeah, good luck with that. As we've seen from the Obama administration several times, transparency is not very high on their list, and they seems to take particular pleasure in kicking their own base in the teeth whenever the mood strikes them. But the administration does it because they know there are no consequences to be suffered in doing so.
Which brings us back to the Trans-Pacific Partnership, for which Lee Camp is hosting a 101 instructional. Oh, and he also takes on Republican semantics, Walmart bribes (and dick-to-itiveness – stick-to-itiveness when you're being a dick) and he interviews Dr. Margaret Flowers and Kevin Zeese, who shed more, much needed sunlight on the TPP:
"What we try to do is get to the root causes of the problems that we face and we've talked a lot about this kind of corporate coup in the United States. We look at the TPP as a global corporate coup. It's going to shift power to corporations so that they have more control than individual nations have."
Forget the Idiocracy, we're already living in the gilded age of the Corporatocracy.
WATCH and learn (NSFW):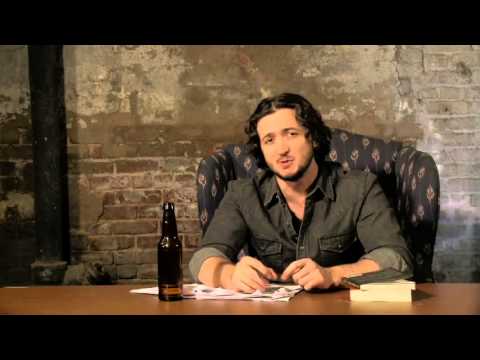 Comments
comments