The New Mexico Supreme Court just ruled unanimously that a wedding photographer violated that state's Human Rights Act by refusing services for a same-sex wedding ceremony. The court rejected the photographer's claim that providing such service would violate her "religious beliefs." The decision was enough to send religious hatemonger, Bryan Fischer of the American Family Association, on a rant equating the court's decision with Dred Scott, and claiming that today's christians are "the new blacks" under gay "Jim Crow laws."
The justices found that Elaine Huguenin, co-owner of Elaine Photography, is "subject to the anti-discrimination provisions of the [New Mexico Human Rights Act] and must serve same-sex couples on the same basis that it serves opposite-sex couples." New Mexico amended its Human Rights Act in 2003 to include "sexual orientation" as a class of people protected from discrimination.
From the Metro Weekly:
The ruling comes in the case of Elane Photography v. Vanessa Willock, which was filed after Elaine Huguenin, co-owner of Elane Photography in Albuquerque, turned away Vanessa Willock and her partner in 2006 on the grounds that photographing the ceremony would violate her religious beliefs.

An investigation by the state Human Rights Commission that found the company was guilty of discrimination based on sexual orientation was upheld by the New Mexico Court of Appeals in June of 2012.

In its decision today, the New Mexico Supreme Court ruled that the state's Human Rights Act, which was amended in 2003 to add "sexual orientation" as a class of people protected from discrimination, does not violate free speech because it does not compel the photographer to either "speak a government-mandated message or to publish the speech of another."
Fischer asserts, by way of the Obama administration, that by preventing Huquenin from discriminating against gay couples, the court is in turn discriminating against christians.
"Essentially what this court has done and what the Obama administration has done with this abortifacient mandate is that they have turned Christians into Dred Scott."

"Christians have no rights which this court is bound to respect. So to me this looks like Jim Crow is alive and well, we've got Jim Crow laws right back in operation, Christians are the new blacks."
WATCH: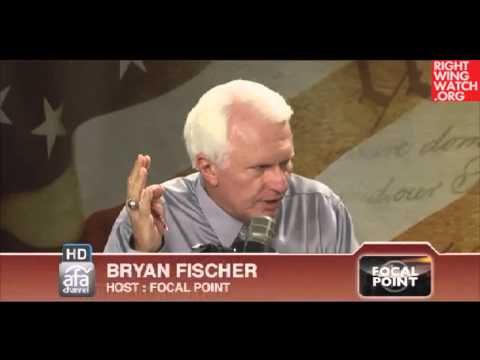 [h/t: Right Wing Watch]
Comments
comments