Shouts of "Fag" and other anti-gay slurs disrupted a production of "The Laramie Project" at the University of Mississippi on Tuesday night. Most of the disruption came from a group of about 20 Ole Miss football players.
The play, written by Moisés Kaufman, is based on the 1998 murder of gay Wyoming college student Matthew Shepard, and details the events and individuals surrounding the hate crime that captured the world's attention for its brutality and unimaginable cruelty.
University of Mississippi theatre director Rory Ledbetter described the audience's behavior as "borderline hate speech." Student actors involved in the production were visibly upset and repulsed by the spectacle:
Theater student Garrison Gibbons, who said he was the only openly gay member of the cast, noted, "To be ridiculed like that was something that really made me realize that some people at Ole Miss and in Mississippi still can't accept me for who I am."

Added Rachel Staton, another theater major: "That was by far the worst audience I've ever performed in front of … If I can go support and respect the football team in their stadium, I feel like they should be able to support and respect me and my fellow cast members when we are doing a show."
"What happened in this incident is a stark reminder that [the play's] messages are extremely relevant today," Matthew Shephard Foundation spokeswoman Susan Burk said. "What these football players and people involved did was target these people with hate speech."
The school's athletic department issued a formal apology for their players' conduct, and Dean of Students Sparky Reardon offered said simply that he was "extremely sorry to hear" of the incident.
This comes on the heels of a new book about the murder of Matthew Shepard that attempts to rewrite the facts of the crime as something other than motivated by the victim's sexual orientation. Author Stephen Jimenez's The Book of Matt: Hidden Truths About the Murder of Matthew Shepard uses unsubstantiated claims that Matthew and one of his murderers were lovers, and were also rivals in dealing meth, which led to Shepard's murder.
A spokesperson for the Matthew Shepard Foundation recently told The Huffington Post that the book attempts to rewrite the murder as something other than what it was: "a brutal, anti-gay hate crime."
"Attempts now to rewrite the story of this hate crime appear to be based on untrustworthy sources, factual errors, rumors and innuendo rather than the actual evidence gathered by law enforcement and presented in a court of law."
WATCH the trailer for the all-star HBO adaptation of "The Laramie Project":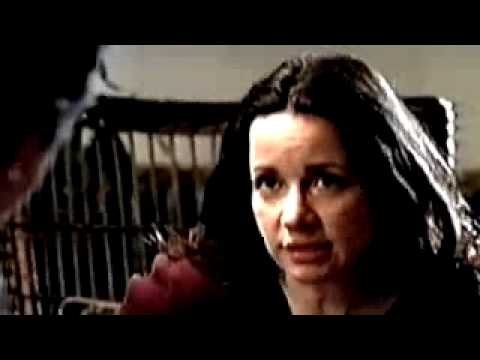 Comments
comments