Sen. Bernie Sanders (I-VT) is a true political independent. He can't be bought and he speaks his mind. Sanders did just that today when he did what most politicians never do: call out the billionaire puppet masters of the Republican party — the Koch Brothers — for orchestrating and financing the government shutdown over defunding the Affordable Care Act.
In an interview on MSNBC, Sen. Sanders pulled out all the stops was blunt, if not brave, in his placing the blame for the current political showdown where it belongs:
"Let's not kid ourselves. This shutdown is not something that just came about a couple of weeks ago through Ted Cruz. This has been planned by the Koch brothers and other very, very wealthy people from the day after Obama was reelected, and what their feeling is. Let us go to the extreme. Let us be prepared to shutdown the government, not pay the national debt. Let us use every ounce of leverage that we have. Even if it means catastrophic pain for America and the world, so long as we get our way."
Sanders referenced an article in The New York Times that blows the lid off a secretive meeting with financiers of the right-wing effort to derail 'Obamacare':
Shortly after President Obama started his second term, a loose-knit coalition of conservative activists led by former Attorney General Edwin Meese III gathered in the capital to plot strategy. Their push to repeal Mr. Obama's health care law was going nowhere, and they desperately needed a new plan.

Out of that session, held one morning in a location the members insist on keeping secret, came a little-noticed "blueprint to defunding Obamacare," signed by Mr. Meese and leaders of more than three dozen conservative groups.

It articulated a take-no-prisoners legislative strategy that had long percolated in conservative circles: that Republicans could derail the health care overhaul if conservative lawmakers were willing to push fellow Republicans — including their cautious leaders — into cutting off financing for the entire federal government.
WATCH (story continues below the video):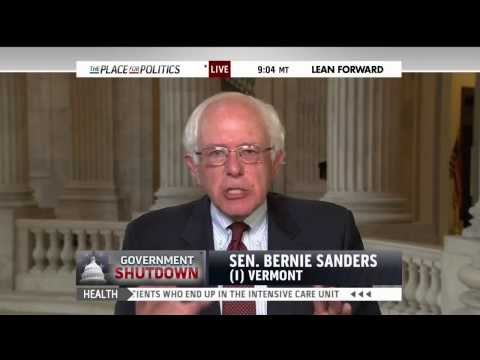 Sanders goes into great detail to outline the Koch brothers' approach to American citizens having the ability to afford basic health care:
"If you look at what the Koch brothers agenda is. Look at what many of the extreme right wing people believe. Obamacare is just the tip of the iceberg. These people want to abolish the concept of the minimum wage. They want to privatize the Veterans Administration. They want to privatize Social Security, end Medicare as we know it, massive cuts in Medicaid, wipe out the EPA. You don't have an Environmental Protection Agency anymore. Department of Energy, gone. Department of Education, gone. That is their agenda, and many people don't understand it. Koch brothers have poured hundreds and hundreds of millions of dollars into the tea party, and to all other kinds of ancillary organizations to push this agenda. So what you are finding now is a continuation of the class warfare that as been going on this country for the last many years. The rich are getting richer. Poverty, number of people in poverty all time high. Middle class disappearing, and these guys using Citizens United and other forms are now banging away and doing everything they can to get more tax breaks for the people on top, and devastating cuts for working families."
Who are the exact players and groups spearheading this fight over Obamacare — even at the expense of shutting down the federal government?
From The New York Times (emphasis added):
Groups like Tea Party Patriots, Americans for Prosperity and FreedomWorks are all immersed in the fight, as is Club for Growth, a business-backed nonprofit organization. Some, like Generation Opportunity and Young Americans for Liberty, both aimed at young adults, are upstarts. Heritage Action is new, too, founded in 2010 to advance the policy prescriptions of its sister group, the Heritage Foundation.

The billionaire Koch brothers, Charles and David, have been deeply involved with financing the overall effort. A group linked to the Kochs, Freedom Partners Chamber of Commerce, disbursed more than $200 million last year to nonprofit organizations involved in the fight. Included was $5 million to Generation Opportunity, which created a buzz last month with an Internet advertisement showing a menacing Uncle Sam figure popping up between a woman's legs during a gynecological exam.

The groups have also sought to pressure vulnerable Republican members of Congress with scorecards keeping track of their health care votes; have burned faux "Obamacare cards" on college campuses; and have distributed scripts for phone calls to Congressional offices, sample letters to editors and Twitter and Facebook offerings for followers to present as their own.

One sample Twitter offering — "Obamacare is a train wreck" — is a common refrain for Speaker John A. Boehner.
Killing the Affordable Care Act is only one part of the Koch's overall master plan. Through their shadowy front groups like ALEC (American Legislative Exchange Council) and others, we've seen their efforts to reduce worker's rights, the ability to unionize, the "Stand Your Ground" law, establishment of "right-to-work" states, privatization of prisons and schools, junk science to debunk climate change and protect their polluting enterprises, and anything else that profits big business while restricting average citizens and workers. They are masters at lurking in the shadows, pulling the strings of willing Republican accomplices to do their dirty work, while appearing to be above the fray.
Bernie Sanders outed the Koch brothers today in a way that is rarely seen on Capitol Hill. They cannot hide in the shadows for long. Charles and David Koch have polluted our democracy through Citizens United, and every freedom-loving American citizen MUST fight back against their Gilded Age ideology before it's too late. 
Want to know more about the Kochs? WATCH THIS: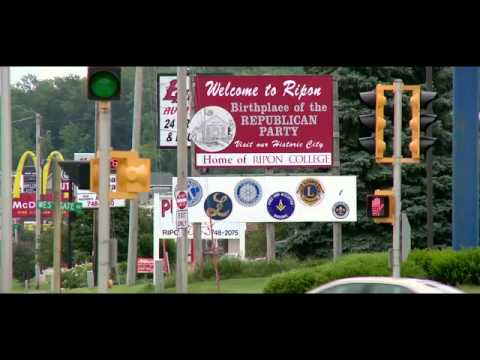 UPDATE 10/13/13: The Koch Brothers felt the heat from Sen. Sanders fiery speech and were forced to come out of the shadows and respond. Read it HERE.
Comments
comments